Welcome to BigMackTrucks.com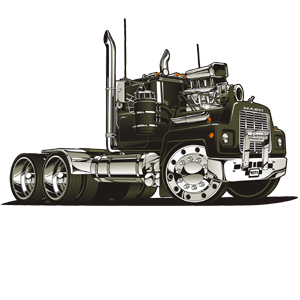 Welcome to BigMackTrucks.com, the best resource on the Internet for Antique, Classic and Modern Mack Trucks!
Please login or register to take advantage of everything BMT has to offer. Memberships are Free and offer many benefits:
Start new topics and reply to others
Subscribe to topics and forums to get automatic updates
Showcase your trucks in our Garage
Photo Gallery, Member Blogs and much more...
Add events to our community calendar
Create your own profile and make new friends
Customize your experience!
Mack Dealer and Corporate personnel can contact the ADMIN after registration for access to the Dealer Forums.
If you are having trouble logging in or haven't received your validation email, you can post as a guest in the Guest Forum.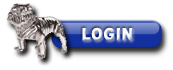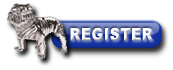 Upcoming Calendar Events
There are no forthcoming calendar events
Recent Status Updates
Picked up a six pack of new-to-me beer at the store a while ago- Waterfront Blonde Ale. It was on sale and it had a pretty picture of a boat on it- nice, eh? No, it also has a horrible bitter aftertaste- kinda reminds me of a soy sauce, bleach, diesel fuel, and green persimmon mixture. I'm sticking with Anheuser-Busch from now on.

Show comments (4)
Boooo
Just bought 1990 Mack Superliner to restore, hope this site will give me ideas.
studying hard
Recently Added to the Wiki
Recent Blog Entries

Google Ads
268,235

Total Posts

14,598

Total Members

BMT

Newest Member

550

Most Online
86 users are online (in the past 15 minutes)
24 members, 58 guests, 4 anonymous users (See full list)
DodgeMan, Bing, Google, kmeitz, sbrem, farmer52, MACKTRUCKS4, Yahoo, 85snowdog, HarryS, terry, log hauler, VALS327, GreenGiant2, Ossablt, JAMKAR, MHfred, Bobs Toy, bluebonnet, sjkepler, ou812jk, 85superdog, IH Farms 2, TS7, mrgumby, 1965, Paytonsforit91109
Members Online Today: 277 [Expand] [Collapse]
Most members ever online in one day was 381, last accomplished on 03 Mar 2014.

The following members have visited today:
16390, 1951 Mack LJ, 1957B61Vt, 1958 F.W.D., 1965, 1977vega, 1MACK1, 2stacksuperdog, 39 Baby Mack, 3rdWrightBrother, 41chevy, 57 bcr, 6368, 64C85, 66dc75, 68-f-model, 75T, 85snowdog, 85superdog, 86mackR-Model, A50X, abmac, aem, airstart, AJS218W, alex g, AUTOHAUL, aviatur, B-Model Chet, b61mack, Back In Black Pulling, bad1989gt1, bakelly78, Barry, Baxter, bbigrig, bdion, benfompa, BGarofalo, Big black mack, Big Mack daddy, bigdoug, BKrois, bluebonnet, BMT, bobbo57, Bobs Toy, brad_kelly, Brian Blaylock, Brian Lawler, BrockMan, Brocky, Buck25, bullhusk, Buster F, Busterbrownslave, C609T, caboose157, CanadaSpeedster, carlotpilot, cbooker, CharlieK, chief doug, chu613, chunkybunky, Coenut, countryboy5487, cromack, cruiseliner82, Dan10a, Davedownunder, daveigou, DCR, dean, DELXR650L, dgk1, Dieseldan77, Dirtymilkman, dockmen027, DodgeMan, dondiesel444, doubleR, Doug Maney, Dreamer, E9V8, eddeere, Enck762, euclidtc12, Ezrider, farmer52, fdnymackcf, fifth wheel, firenut, Fishhook, Fly950, flynlow8740, francisco11, Freightrain, fullfuel01, Gary L, gearhead204, genco, General Ike, gmerrill0516, grayhair, Green Dash, GreenGiant2, Grey Beard, HabelTrans, HarryS, hatcity, Haybag, High Binder, Hobert62, hossein, hpgtowing, htdman, HubMackDM, hurstscrambler, iaff5045, IH Farms 2, j hancock, jakebrake86, james j neiweem, JAMKAR, jaoleary, jasonhill, jc trucking, Jdiesel25, Jen, jettertrucks, jimmygreek, JoshPhelps, junkyard junky, jwilli55, j_martell, Kansas farmer, KDAE, Keffer inc, keg1, kmeitz, kscarbel, kscarbel2, ksrolloff, Lever94, Livinlo, Lmackattack, Loadstar, log hauler, ltl56, mack mhe9, Mack1931, Mack458, mack4ever, mack86, mackdaddy, Mackdaddy2030, mackey58, MackLegacy, MackMack613, mackmagnum500, mackmanb61x, mackmodelb, Mackpro68, mackr400, MACKS, MACKTRUCKS4, maint1, markpwhit, maverick, maxidyne237, Mccool, MHfred, middleroadsupply, MidniteMechanic, mike69mackman, MikeD, millars, Monk31, mowerman, MrCat, mrgumby, mrsmackpaul, Mystkevinj, nanco, New2Mack, nhtowman, niceB, nixpc, OLEREDDOGG, Ossablt, other dog, ou812jk, Outback, paccarnut, PANELIZER, paulbrook, PaulLowboy, paulromano, Paytonsforit91109, PC68, PhilAnderson, phildirt, Poncho, pump man, PZ 1, R600 RD600, r686st, ramairiii, ranchhopper, Ray V, RealDiehl, Red Horse, red smith, reddogs, Reuhlz, RFCDrum, rhasler, rick harper, rollinsmoke99, Royal Glen, RRJ, RSD501, Rusty Bolts, Rustymachine, sas454, sbrem, scooter, scott erickson, scottwetzel, siding guy, Sivart LLC, sjkepler, skip grandjean, spinco, steelman, Steve S., stiffmeister_d87, storkmack, Superdog, superdog405, Swishy, Tb0n3, TeamsterGrrrl, terry, Terry T, theakerstwo, ThomasL, thomastractorsvc, Tice500, tileguy, Timmyb, Timothy Maikshilo, tlbm, tony d grotherr, TorresTransport, tphaulin, TS7, turckster, umodelnut, Underdog, VALS327, vcheck, Vision 386, Vladislav, wayne64ss, westernflyer, Whiskymack, wilbur, Wiley Farm, Wobblin-Goblin, ws721, xdudebrahx, yarnall, Yella Log Dog, Zam, Zx6rkevin