Welcome to BigMackTrucks.com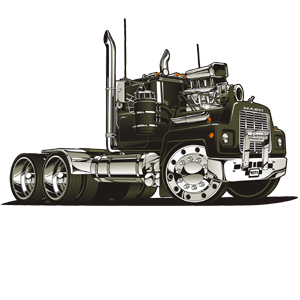 Welcome to BigMackTrucks.com, the best resource on the Internet for Antique, Classic and Modern Mack Trucks!
Please login or register to take advantage of everything BMT has to offer. Memberships are Free and offer many benefits:
Start new topics and reply to others
Subscribe to topics and forums to get automatic updates
Showcase your trucks in our Garage
Photo Gallery, Member Blogs and much more...
Add events to our community calendar
Create your own profile and make new friends
Customize your experience!
Mack Dealer and Corporate personnel can contact the ADMIN after registration for access to the Dealer Forums.
If you are having trouble logging in or haven't received your validation email, you can post as a guest in the Guest Forum.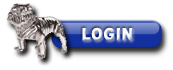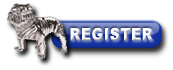 Recent Status Updates
Transportatiom
by this time, the pup is like misbehavin got me rebuilding the air compressor and few hoses
Anyone know where I can find some parking break parts for a 1947 E Model Mack ?
Once upon a time, I said "I thought Monday was a holiday". And Mike Almond said "it is- for everybody but us". So I made me six barbecue sammiches to go, and i'm about to hit the road. The end.
Lying is still a form of communication. Its how I communicate with my closest friends and family
Recently Added to the Wiki
Recent Blog Entries

Today's birthdays
Google Ads
252,575

Total Posts

13,980

Total Members

Hobert62

Newest Member

550

Most Online
60 users are online (in the past 15 minutes)
4 members, 55 guests, 1 anonymous users (See full list)
Bing, Hobert62, Google, Yahoo, gearhead204, Rwm3, OLEREDDOGG
0

active user(s) On Shoutbox

(in the past 15 minutes)




0

members,

0

anonymous users
Members Online Today: 313 [Expand] [Collapse]
Most members ever online in one day was 381, last accomplished on 03 Mar 2014.

The following members have visited today:
16390, 1951 Mack LJ, 1957B61Vt, 1958 F.W.D., 1960 B-81, 1977vega, 2 STICK PUPPY, 2324ABMackAltoona, 2manytrucks, 2stacksuperdog, 39 Baby Mack, 41chevy, 6368, 66dc75, 73 Autocar, 75T, 761 Brock, 84superdog, 85snowdog, 85superdog, 86mackR-Model, 880joe, 95k1500, a4t, aem, airstart, AJS218W, ajt, albert, alex g, Ar hogman, autocardc, Axel, AZB755V8, b6133994, b61mack, B75LST2644, Back In Black Pulling, BAD DOG, baddogg, Baxter, BC Mack, bertram, Bigdogtrucker, BigFrizDog, Bigmacktech81, Bigwood logger, Black Rock Fab, Black3, blackdog2, Blacksheep, bluebonnet, bmack1982, BMODELBEN, BOB DINGSDALE, bobbo57, Bobby j, bobo, bozo, br549, Brian Blaylock, Brian Lawler, BrockMan, Brocky, brutus998, bts-4120, builder, bulldog77, bulldogboy, bulldogbred, bullhusk, burriersod#1, Busterbrownslave, bwoolbr, caboose157, carlotpilot, chief doug, chiphauler244, chop, Chuck P, chunkybunky, ClassicTVMan1981X, countrycowboy1966, cowboy1966, coy winslow, ctkiteboarding, ctrob47, d427, DailyDiesel, daveigou, David, david wild, dblew, DCR, dean, DELXR650L, Dillon07, Dirtymilkman, dj9404, dm 800, dockmen027, Don Hancock, doubleclutchinweasel, doubleR, Doug Maney, drsmall, durtmvr, E9V8, eddeere, elabay, Enck762, EzGoingKev, farmer52, felicello122, fifth wheel, flstf93, Fly950, Freightrain, Frenchy Mack, fullfuel01, Gary L, gearhead204, GearUpJammer, genco, General Ike, Glensts, gotmulch, granitefan713, grayhair, GreenGiant2, greenv8mack, Grey Beard, HabelTrans, HarryS, hartotis, hatcity, heavy haul, High Binder, hlane3, Hobert62, htdman, HubMackDM, hurstscrambler, iaff5045, iamtechno, ianoz, IH Farms 2, j hancock, jackb61sx, jakebrake, james j neiweem, JAMKAR, jbfwilson, jbu@qwp, jdfordhd, Jdiesel25, Jeff Lakaszcyck, Jeff M, jessecam, jettertrucks, Jim L, jjcutter, job14-1, Joe Ditchkus, joemac, joeyd, John T Conover, JPLAKSA, JTFormula, Junior9009, j_martell, Kansas farmer, KDAE, keg1, kmeitz, ksrolloff, Lever94, ligo, Lmackattack, Loadstar, log hauler, logtruckman, LowBoy, ltl56, m.dobron_and_sons_inc, Mack Fan, Mack man 1973, mack mhe9, mack1928, Mack1931, mack1989, Mack458, mack86, mackdaddy, Mackdaddy2030, Mackdaddymech, mackey58, MackLegacy, mackman1965, mackmixer, MACKS, MACKTRUCKS4, Maddog13407, MADDOG93, maint1, Marcel67, mattb73lt, maverick, Mdela122, MHfred, MidniteMechanic, mike69mackman, MikeD, mlf1605, mlkrguy, momack, Moosejockey, MorrisExcavation, Mosully14, MrCat, mrgumby, mrmack87, mrsmackpaul, murranji, nanco, nasty51ford, nevahnoh, New2Mack, niceB, Nick26, NoClueJoe66, OLEREDDOGG, Oteco, PANELIZER, Patdbossct, Pawel, PeterMack, peter_x, phildirt, Piravic, pkisme, pump man, PZ 1, Quickfarms, r686st, raybing, RealDiehl, Red Horse, Red Rover, reddogs, Reuhlz, RFCDrum, rhasler, Rich, rick harper, rito, rjk welding, rmuhlbar, RowdyRebel, Royal Glen, RRJ, RSD501, Rwm3, rz761, sas454, sbrem, Seamist55, seensee, semidump, siding guy, sjkepler, skip grandjean, staxx, steeldashes, Steve S., stockf7, storkmack, suejoe6174, Superdog, Swishy, TD 713 MAN, terry, Terry T, The Mack Doctor, theakerstwo, thermodyne b63, thilgendorf, ThomasL, thomastractorsvc, Tice500, tilynb61, Timmyb, tmh774, tony d grotherr, TS7, Tuff B stuff, turckster, umodelnut, V8Bulldog, VALS327, veeight, vernon1023, Vision 386, Vladislav, WarrenS, Wayoutwille, wheeler73, Whiskymack, wilbur, Wiley Farm, win7394@yahoo.com, Wobblin-Goblin, yarnall