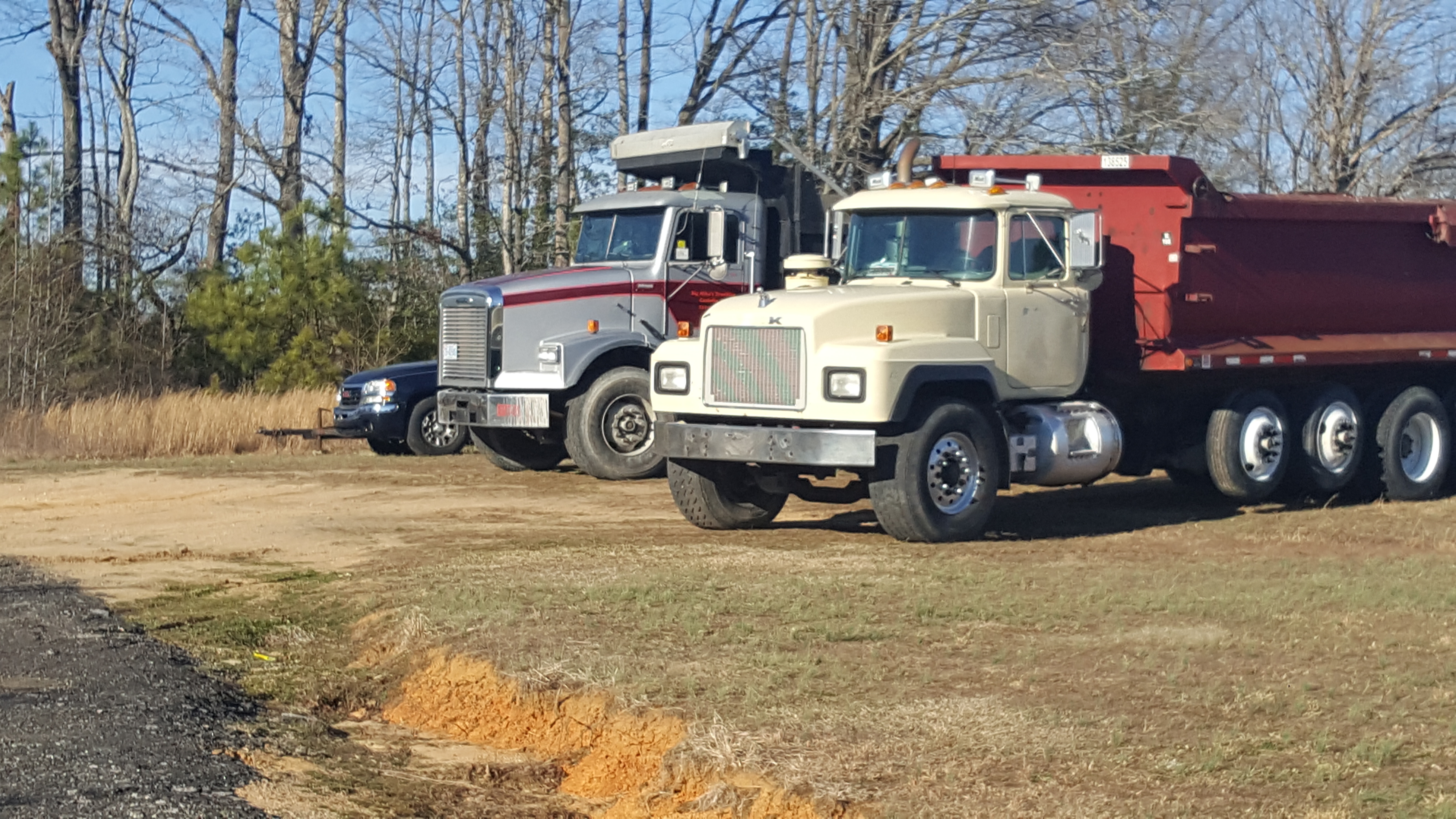 Content count

87

Joined

Last visited
Community Reputation
9
Good
Thank you ill try it this weekend

Ok guys went had both my dumps rd688s and rd690 a.c. service 688s blows but not the best 690 does not blow cold at all..both was charged and checked by a shop so I'm thinking that the units are dirty and need cleaning from dust and whatever else..so my question is where do I start and what do I need to remove. To clean the evaporator coil..

When I'm driving temp goes to about 185 190 when I stop in less then 5min.later it's under 180 maybe 150 ..any idea I'm thinking someone took the thermostat out .. 2000 rd690 e7 300hp Allison automatic quad axle dump 68000lbs

Mine was leaking air so I took and folded the line and tape it til I got the new 1..i don't use mine much anyway dump trucks hauling asphalt mostly

https://m.ebay.com/itm/Mack-Dash-Switch-Blade-Style-Air-Electric-Velvac-032227-FREE-SHIPPING/302361940945?hash=item46662d13d1:g:~ZoAAOSw8GtZUAyM

I got 1 off eBay for bout 20.00 shipped I believe..

Llooks to be 1990420 model 400 series

Sorry didn't know they had so many..

Anybody have a part number for just the silonaed...mines took a turn for the worst..nolt that wires hook to is loose can't tighten it up ..voltage all over the place..

Ok guys new turbo here ..so a few questions before I try to start it up.took air cooler out cleaned it out oil line cleaned going to pour oil in turbo before I start it to ensure it's not dry..change oil and air filters along with oil..anything else I need to look for before starting it up..im sure it's going to smoke like crazy...

Ok what's that not being funny I have no idea lol..also would this make the truck idle low burn a little more fuel them normally..my other Mack e7 400hp 8ll gets bout 6.5mpg this truck e7 300hp auto gets bout 5.5mpg and idles at 450 instead of the 650 the engine tag says ..450 is kinda rough 650 smooth..is there away to turn the idle up with hooking it up to the computer..thanks sorry for all the questions jyst looking to get this truck inline

Any help with this please..light comes on for a few then goes off ..

Ok guys do I look it up by s400 or s400so69..I'm new to the turbo part lol sorry..if anybody has a link to them be great..

Ok guys I really need help today out of no where turbo took a turn for the worst..Mack wants 1900.00 anybody know a better price place to get 1 ..also it tried to run away but let off the couch and shut it down very fast still has oil in the pan.. anything I should look for..