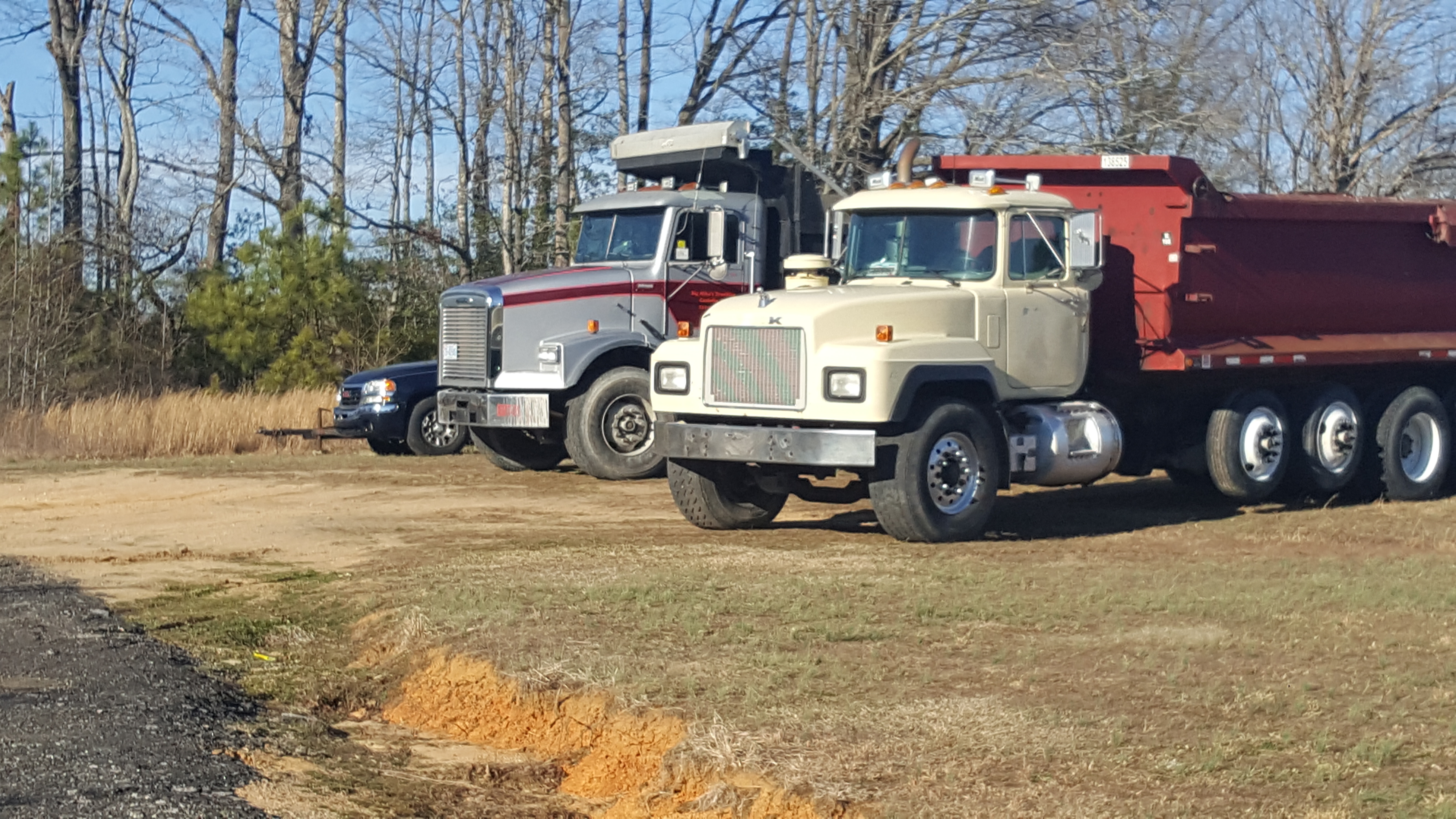 Content count

46

Joined

Last visited
Community Reputation
8
Good
Profile Information
Location

North Carolina

Interests

Drag racing
Previous Fields
Make

freightliner

Model

Fld

Year

97
Ok guys 2000 Mack rd 688 the slacks on it now just don't adjust anymore time for replacement..ive never replaced 1 before so I really need some guidance..i see these have more parts then my freightliner does....any help would be appreciated

I'm in North Carolina..just talk to Mack 354.00 dang I'm going to see about replacing the bushing lol

Not bad to drive in rain long as you don't have to much air in the drops..i run about 30 psi ..in my Tri axle I had 50 and couldn't turn had to pick the axle up or hit the ditch.lol so now I run 30 in it as well ..but all together the truck drives very well and pulled great..time for a oil change and air filters I only can pull bout 9psi of boost.. .

The trick is tagged at 72000 ..425 65 22.5 floats on front ..not sure bout front weight but there are plenty of trucks set up this way even new trucks are built like this now days

Rear end tq rod that runs from chassis to top of rear end with stud on 1 end cross bolt on other anybody have a reasonable price part number place to get this beside the Mack dealership..munes is about gone I can move it with my hand..

I've turn the 1 off that's on the driver side of the motor..it still blows hot This reading is from the a.c. running while sitting still ..does it look right..i have no clue lol..also it cuts off and on ..i added 2 cans of 134a still off and on .thanks for the help

I've turn the 1 off that's on the driver side of the motor..it still blows hot

E7 motor rd series..if I let the truck idle it gets down to 40 degrees in it but if I drive it blows hot air ..where should I start looking..

Still hot air coming in from somewhere guess I need to find the opening..

Ok guys 2000 rd trying to turn the heat off so I can use the ac..I found 1 valve on the driverside of motor is there another..e7 400 thanks

Around here there's 2 brothers that do them for 1250.00 most time 2 days tops..

Thank you I just didn't won't to mess things up figured I would ask first..new to make but loving mine so far ..

Ok guys my truck has a fuller 8ll Trans..I have adjusted the clutch in my freightliner before but the mack is a little different so I thought I would ask before I do..the clutch is releasing at the top not much free pedal..I took the cover off butthe release bearing is different from my other it looks as if it rides on the cross shaft my other truck is just the bearing this truck has a cable with a couple different points looks like to adjust other is a rod either top or bottom..so please guide me on this ..thanks in advance

Thank you guys I got it fixed..I took the bottom coupler off the gear box and turned it to where I needed and works great..thanks for all the help..now I have to replace a set of Orings on 1 of the injectors..