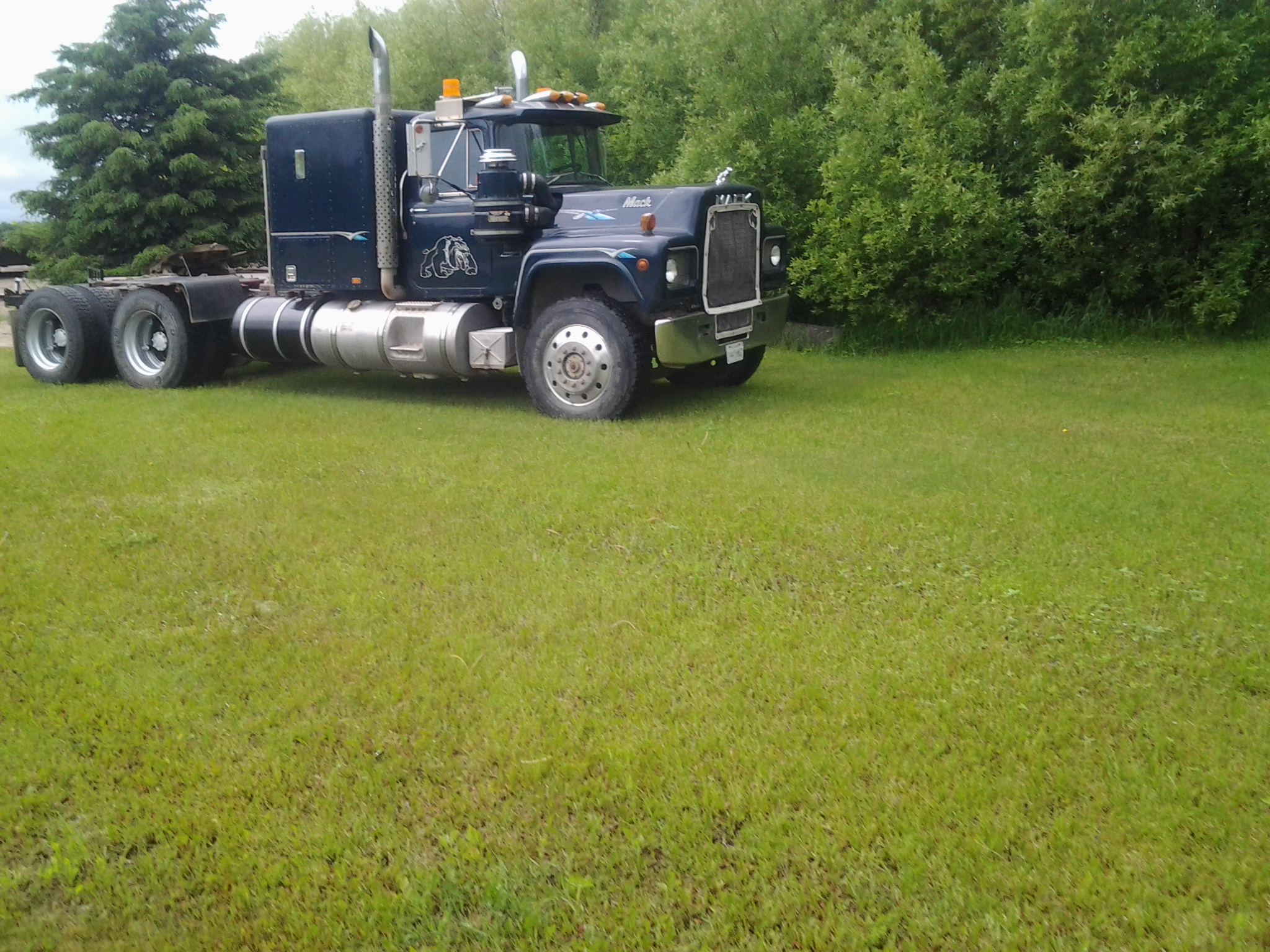 Content Count

101

Joined

Last visited
Community Reputation
16
Good
Probably never get away from smoke completely a whiff is probably normal.

i priced one about 3 years ago was 600 and change don't why it went down in price .Haven't noticed any smoke 1450 is when it starts pulling good it always seemed as a dud before bit of head wind have to fight it,and the throttle flutter is gone to.Have a 13 speed thinking about 18 speed 13 gears are spaced a little to much.

Finally broke down and bought new limiter $475.00 got tired of the soot it sure pulls after 1500 rpm instead of 300 feels more like a 350 now.

That i dont know is there a tag somewhere on there its a 87

does anyone make the lower dash part air conditioning cover mine has the 3 round vents with slider controls and fan dial nob.

would a 3406b cat engine fit in a 87 R Mack there's a E9 close by but pretty sure it wouldnt fit,

no low coolant light isn't on thanks for all your guys advise.

heads were were done and came back with no cracks valves were good coolant is down 1in. or so from neck bit of a head scratcher my other 350 E6 when heads were leaking it spit wet black soot out the exhaust but this one has never done that no coolant in the oil ive had it running and dont see bubbles in the rad.

yes new rad cap no recovery tank

My 87 E6 350 was pushing coolant out the over flow tube replaced air compressor last winter had heads redone with injectors i can let it idle all day wont do it but just when driving it its not much but enough to dampen the front wheel axle on the one side where the tube hangs down from the rad any where else air can enter the cooling system does have air shutters and air conditioning.

ok pm with price if you have complete set.thanks

another question not sure if i should get these rebuilt or buy from Mack dont think these have ever been done price difference of about 300 a piece.