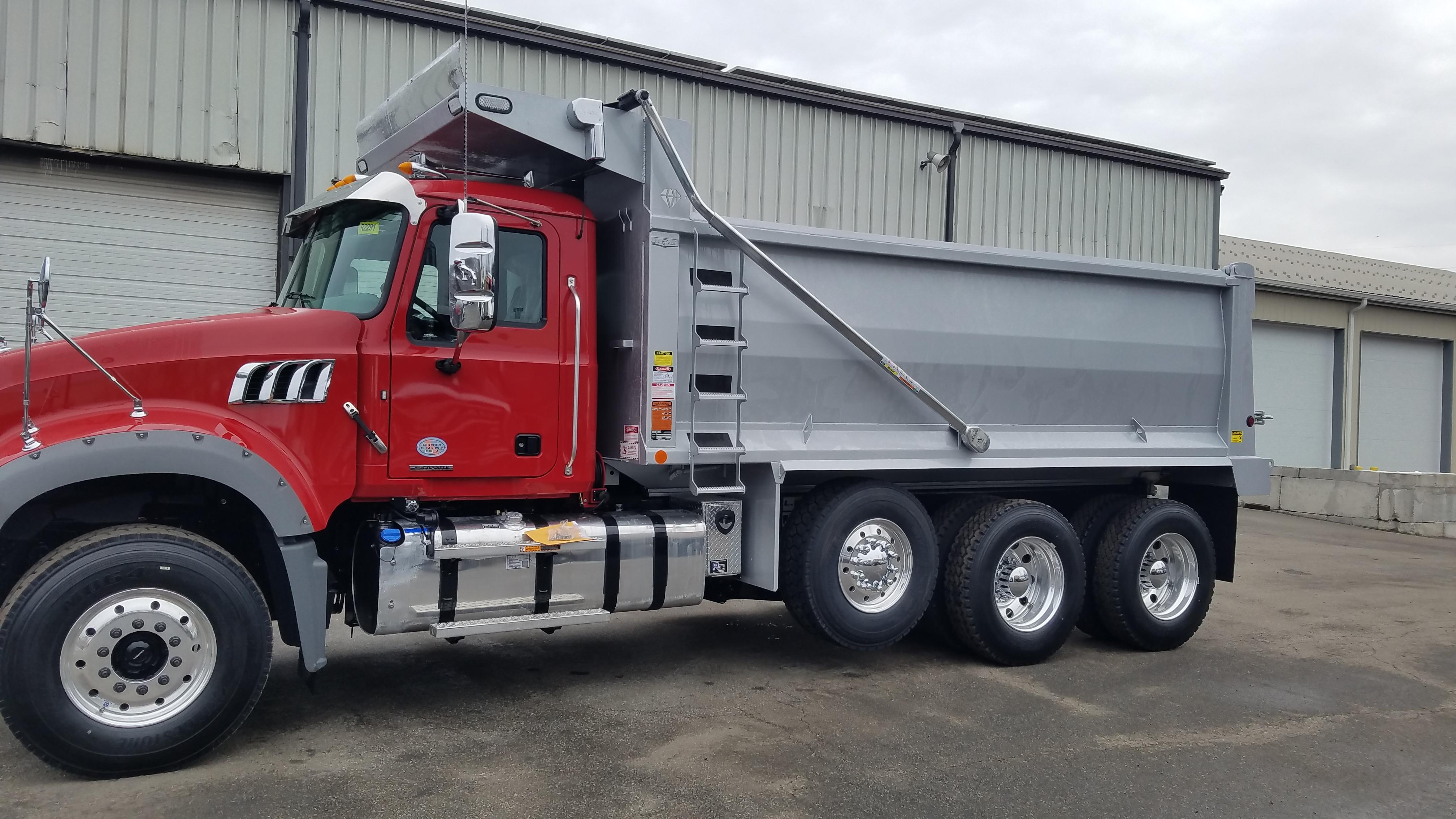 Posts

27

Joined

Last visited
vinny933's Achievements
Explorer (4/14)
Recent Badges
Take the cover off the unit an clean the coil , guaranteed to be full of dirt

1

Wipers seem to get stuck for a second on delay. When I asked the dealer he told me wiper motor is not in warranty. Has anyone had this problem and is it the motor ?

i have a cricket sounding rattle seems like its coming from behind this panel. does this panel just pop off ? picture off the web

Does anyone know the part number ,what it's called mack says it's back ordered. The felt is gone off the rubber..the part that's circled.

1

I bought a set from them had no problems

1-1 oil pressure switch 1-2 atmospheric pressure sensors 1-3 fuel temperature sensor 1-4 sensors of atmospheric air 1-6 there is no start of the starter 1-7 level of a cooling liquid 1-8 (ASET CEGR) Estimated fan speed% 1-10 fan relay relay 2-1 engine coolant sensor 2-2 (ASET IEGR) air pressure sensor level high 2-2 (ASET CEGR) air pressure high 2-3 low air sensor 2-4 oil level sensor low 2-5 oil sensor 2-6 oil sensor 2-7 oil sensor 2-8 (ASET CEGR) temperature sensor 2-9 (ASET CEGR) temperature sensor 3-1 exhaust temperature sensor 3-2 engine speed sensor 3-3 high speed motor 3-4 engine position sensors 3-5 engine brake position number 1 3-6 engine brake position number 2 3-8 position of separator 3-10 (ASET CEGR) engine brake position No. 3 4-1 speed sensor (VSS) 4-2 cooling fan 4-3 of auxiliary products No. 1 4-4 of auxiliary products No. 2 4-5 (ASET IEGR) position Wastegate 4-5 (ASET CEGR) position transmitter VTG 4-6 tachometer 4-7 speedometer 4-8 Customer Defined Statement 4-9 (ASET CEGR) EGR valve mechanism 5-1 Throttle Position Sensor 5-2 Throttle Position Sensor Voltage 5-3 engine fault lamp 5-5 Lamp failure 5-6 Emergency Relay No. 3 5-7 engine oil level 5-8 (ASET CEGR) temperature EGR 5-9 (ASET CEGR) EGR mass flow 6-1 fuel level 6-2 (ASET CEGR) turbocharger speed 6-3 J1708 / J1587 Communication 6-4 J1939 communication 6-5 engine control unit malfunction 6-6 malfunction of the fuel management modules 6-7 main relay 6-8 J1939 communication 6-9 ECU fault 7-1 service brake switch 7-2 Parking brake switch 7-3 Speed adjustment switch 7-4 switch SUMMARY speed adjustment 7-5 Battery / Voltage of Alternator 7-6 switched voltages 7-7 Exhaust Temp Reference 7-9 VTG actuators 8-1 electronic injector pump No. 1 8-2 electronic injector pump No. 2 8-3 electronic injector pump No. 3 8-4 electronic injector pump No. 4 8-5 electronic injector pumps No. 5 8-6 electronic injector pumps No. 6 8-9 solenoid voltages 9-1 transport protocol 9-2 reset of the main relay without ignition 9-3 (ASET CEGR) intercooler outlet temperature 9-5 (ASET CEGR) compressor 9-8 (ASET CEGR) auxiliary output device No. 1 9-9 (ASET CEGR) auxiliary output device No. 2 9-10 (ASET CEGR) auxiliary output device No. 3 10-1 (ASET CEGR) internal sensor voltage 10-2 (ASET CEGR) 5 bolt supplies 10-3 (ASET CEGR) sensor voltage No. 1 10-4 (ASET CEGR) Sensor supply voltage No. 2 10-5 (ASET CEGR) Fuel differential pressure filter 10-6 (ASET CEGR) fuel pressure 10-7 (ASET CEGR) odometer 10-8 (ASET CEGR) GPS position data not received 10-9 (ASET CEGR) Reset Timer

to top it off I would have got it to them at 3 oclock they close 530 , they told me 2 and a half hours was not enuff time to fix it hahaha . if they had the pipe

Yeah for some reason pictures are turned gotta turn it right it comes out the def system to the stack

Seems this is happening to everyone mack is working on fix dealer told me .in the mean time cant get new replacement as it is backordered mack dealer cant get one

I called stengel brothers spring in PA . He told me they do rattle wasn't sure if aftermarket where a little bigger so not sure what to do now

Yeah my 98 with 50000 pound rears didn't have them this truck has 46000 pound rears .

Yes number 7 I can stick my finger in there and move them truck is new 10000 miles on it

ok I think I found the rattle its a camel back suspension and it has the side pieces on each side of the spring inside the boxes, not sure what you call them but there bouncing up and down on the insulators. is this common should I bitch to mack or is there something I can put in there to stop it, first thought was spray foam but that's cheesy thanks vinny

does anyone know what engine oil mack puts in its new trucks 2019 455, cant seem to find any info in the book they give you. says 10/30 or 15/40

mackpro I was just wondering I was reading about a DRL override switch that you can order from the factory . in order to put this on my truck which has DRL lights 2019 gr64f granete is the harness there would I just need to buy the switch and plug it in ?