Mack and Rockwell king pin set information from a 1984 Mack Fax.
Please note that there are early and late FA 517 axles. Late FA 517 utilize a 7.4" pin with a bottom bushing and top needle bearing and the replacement part is 301 SQ 46B.
Early FA 517 axles have a 7.97" pin with bushings top and bottom. A replacement is not available from Mack. Rare Parts (800) 621-2005 has a kit for this axle with RP 30395.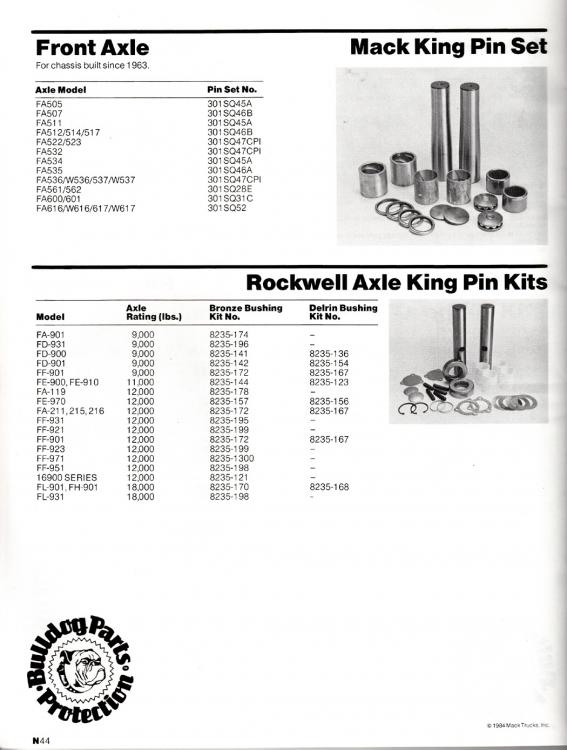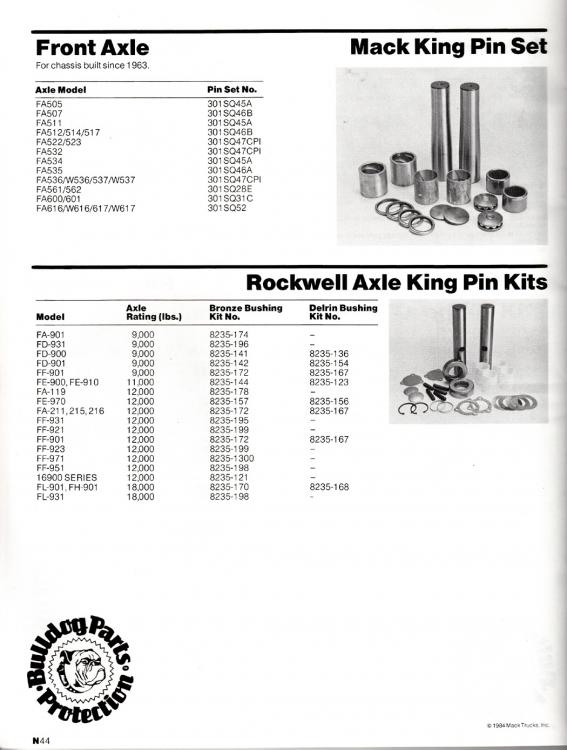 Tutorial Videos
Optionally you can add videos from Youtube or Vimeo to your tutorial