TiroGage - Principals - Tire Pressure Monitoring System
---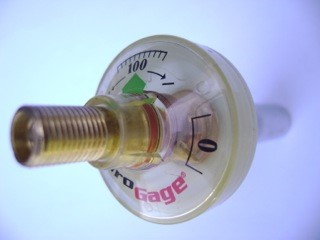 Gavin J. Chandler – President – Director
Gavin J. Chandler has been working on developing the TiroGage™ concept since 2004. Gavin is a self professed science and finance junky, a seasoned venture investor and operator, and has held senior development roles at many startup technology companies in various fields, including environmental science, information technology, biotechnology, alternative energy, financial engineering, and others. Gavin earned his bachelor of science in biochemistry, cum laude, from the University of Nevada (go Pack!) in 1996, and became a CFA Charterholder in 2007. When Gavin is not thinking about simple solutions for tire pressure monitoring, he enjoys skiing in the winter, golfing in the summer, and dancing and singing with his fiancé in her vintage cabaret show whenever he gets the chance.
Granger Whitelaw – SVP Business Development – Director
As Senior Vice President of Business Development, and a Director of Tiro Technologies, Granger Whitelaw brings his core strengths of business strategy, sales, marketing, governance & corporate development, with a strong finance and operations background. He has successfully built & advised many businesses in Media, Aviation, Racing, Entertainment, Software, Technology, Consumer Products and Real Estate in the USA & countries around the world. His passion is to see a vision executed and dreams fulfilled. Having raised over $400 MM for independent projects over his career and completing many mergers, acquisitions, public offerings, and private equity financings as well, he seen many clients enjoy great success. As a member of several Indy 500 Championship teams, he has tire pressure in his blood! He enjoys flying, tennis, golf, scuba, auto racing, sporting clays, polo, music, film & backgammon.
Mike Levenson – CTO
Mike Levenson has been an integral part of TiroGage™ since its inception. Mike was a key part of the prototyping and design phase, through to the beta testing and patent process of the TiroGage™ product. He studied Mechanical Engineering Technology at both Northeastern University as well as University of Texas El Paso, while he occasionally put the thump on as a starting linebacker for the Miners. He was the designer for several well-known and widely-used compressed-gas and fire extinguisher gages still used throughout the world, and always looks at things with an engineering mind. As a licensed builder and heavy equipment machine operator, he has built, or been involved with the design and construction of everything from private homes to large multi-million dollar municipal projects. When he is not measuring things, he likes to travel, play golf, ski and make breakfast on the weekends with his wife of ten years and three young children.