Welcome to BigMackTrucks.com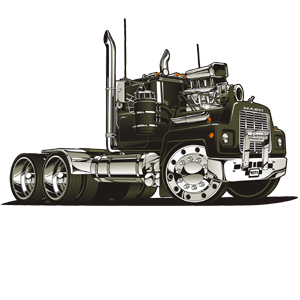 Welcome to BigMackTrucks.com, the best resource on the Internet for Antique, Classic and Modern Mack Trucks!
Please login or register to take advantage of everything BMT has to offer. Memberships are Free and offer many benefits:
Start new topics and reply to others
Subscribe to topics and forums to get automatic updates
Showcase your trucks in our Garage
Photo Gallery, Member Blogs and much more...
Add events to our community calendar
Create your own profile and make new friends
Customize your experience!
Mack Dealer and Corporate personnel can contact the ADMIN after registration for access to the Dealer Forums.
If you are having trouble logging in or haven't received your validation email, you can post as a guest in the Guest Forum.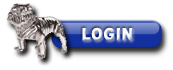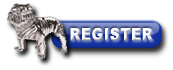 Recent Status Updates
4 more days!
fault finding with a 64 year old truck is fun !!!!
have just updated the old girl,have put new diff's & airbags under her,fitted ABS & had her lengthened,hopefully she will be b-double,b-triple & roadtrain rated to 90.000kgs now,will update pic's shortly.cheers dave
Finally road ready.
Recently Added to the Wiki
Recent Blog Entries

Google Ads
180,367

Total Posts

11,031

Total Members

Patron22

Newest Member

550

Most Online
62 users are online (in the past 15 minutes)
5 members, 55 guests, 2 anonymous users (See full list)
Google, Bing, Vladislav, kmeitz, sbrem, Jdiesel25, 2 STICK PUPPY
Members Online Today: 164 [Expand] [Collapse]
Most members ever online in one day was 348, last accomplished on 04 Mar 2013.

The following members have visited today:
16390, 1977vega, 2 STICK PUPPY, 2stacksuperdog, 2stick6speed, 39 Baby Mack, 41chevy, 73 Autocar, 75T, 880joe, 90plow, aem, Allen, ap40rocktruck, appledog, b61mack, b61mack57, B75LST2644, b813sam, B815, badsuperliner, Barry, bderisi, benfompa, blackdog2, bluebonnet, BOB DINGSDALE, bobbo57, brad_kelly, brenner, BrockMan, brutus998, Brvess, bullhusk, burnstransport, Busterbrownslave, C609T, cajunhcm, cbalton, Charlie Hatfield, DailyDiesel, dano384, dansmp, dapinc, daveigou, David, dcurry924, dds92780, DieselLife, dirtscience, DM897SX, Doug Maney, Dougsr, eddeere, Eddie52803, Enck762, farmer52, felicello122, fifth wheel, fire4t3, Freightrain, Frenchy Mack, fullfuel01, fxfymn, Gary L, GearheadGrrrl, General Ike, HarryS, hatcity, Hewy and Ruth, j hancock, jakebrake86, james j neiweem, Jaws612, Jdiesel25, jjz120, jksbigrig, joeyd, JTFormula, KCAM, kmeitz, kscarbel, Loadstar, log hauler, ltl56, Mack 3P, mack mhe9, mack86, mackdaddy, mackdump600@yahoo.com, MackLegacy, mackman1965, mackman55, mackmanuretrk, mackmixer, mackniac, Mackpro68, MackRookie, MACKS, Marcel67, mattb73lt, maverick, maxidyne237, MHfred, Mike, mike69mackman, MikeD, momack, MrCat, murranji, Neil@Mack, NJSALEEN, NoClueJoe66, oldmacktrucks, OLEREDDOGG, other dog, Outback, PalContCo, PANELIZER, Patron22, paul roncetti, Pawel, pettibone1, phildirt, Poorboy, pump man, Ray V, realwolfdaddy, Red Rover, REEL ADDICTION, Reuhlz, RFCDrum, rhasler, Rich, richard-b61, Rifleman, rowdav, RRJ, RSD501, sbrem, Sickness, Sivart LLC, slpwlker, sm54, Snowplow77, staxx, Tb0n3, tbone1983, terry, Terry T, thomastractorsvc, thunderdog, TimFBsucker, Tony, topo, TozziWelding, twostickmutt, umodelnut, VALS327, Vladislav, Waseda, wastenafarm, Whiskymack, yarnall