ON OUR LAST TRUCK FEST (HELD ON DECEMBER 14 OF 2008) SEVERAL TRUCKERS AND TRUCKING /TRANSPORT COMPANIES BROUGHT THEIR NICE MACK R MODEL TRUCKS. I TALKED TO THEM ON WHY THEY BUY THIS MACK R MODELS ND REBUILT AND OVERHOUL THEM FROM THE FRAME UP AND THEY TOLD ME THAT THEY BETTER HAVE A TRUCK THAT WORKS FOR THE REST OF THEIR LIFE THAN MESSING WITH THE "NEW TECNOLOGIES" AND ALL ELECTRO-PROBLEMS OF NEW CATERPILLAR, DETROIT AND CUMMINS ENGINES.
AND MACK E SERIES ENGINES (EM6 EM7 E6 E7 E-9 E-TECH) HAVE VERY GOOD REPUTATION FOR BEING HARD WORKERS.
SO THEY RESTORE AND UP-FIT THOSE NICE MACK R MODELS AND KEEP THEM WORKING.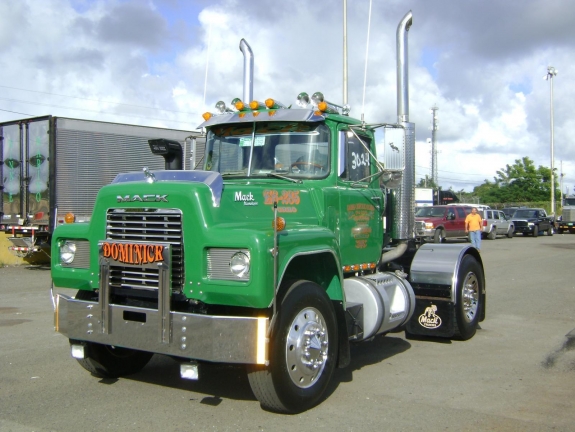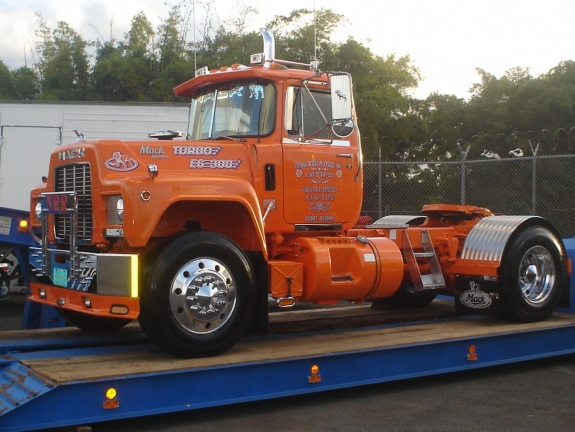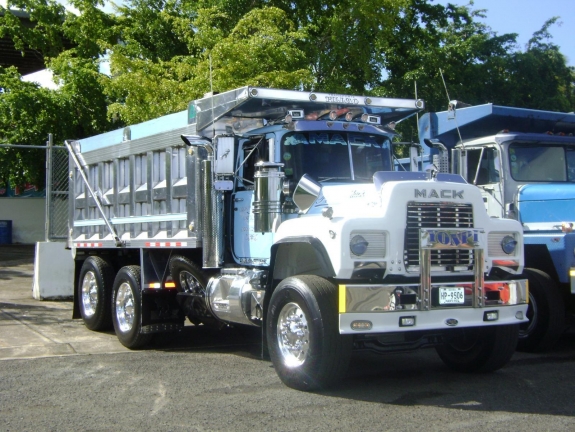 THIS IS THE FASTEST MODIFIED STREET TRUCK. PAITO'S RACING A NICE MACK R685 TRUCK THAT CAN BLAST THE 1/4 MILE IN 15.2 SECONDS!!!!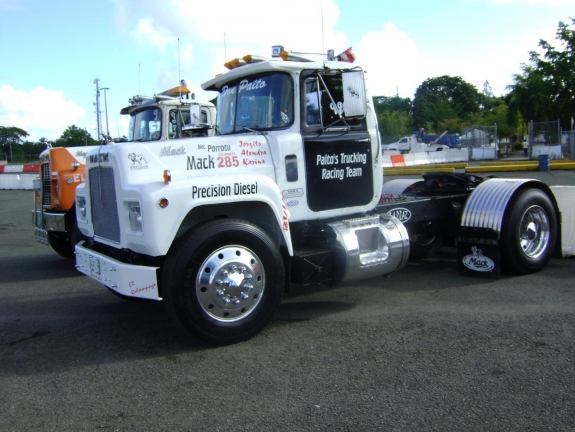 IF YOU WANT TO SEE MORE NICE PICTURES OF THIS MACK TRUCKS AND SOME OTHER MACK TRUCKS FROM MY PLACE-PUERTO RICO- PLEASE GO TO MY GALLERIES.