I've had some plans change and need to thin the heard a little more so going to offer some trucks up for sale here first before I go to Ebay or Craigslist
First one is a '77 R685ST,ENDT675 Maxidyne,237 hp,runs good,5 speed transmission,power steering,4:17 Mack rears on  camelback.Cab is very solid,only rust hole is on right side bottom corner,hood is not very nice,been crudely patched.Chassis is extremely clean,tires are junk.This truck has approx.300k actual miles,was used as a spotter/city tractor most of its life.A very good canidate for restoration or work truck.I drove this truck home about 100 miles,and other than the poor,mismatched tires giving a bad ride,it drove fine. Asking $6000 OBO.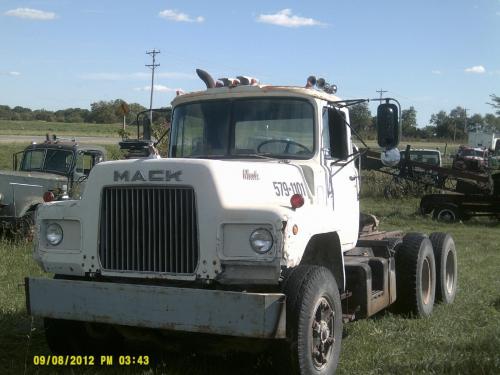 2nd up for sale is a '71 R685ST,ENDT675 Maxidyne,237 hp.,5 speed,power steering,4:17 mack rears on Camelback,Cab and hood are really nice,interior is nice ,this is a really clean '71.Drives nices,tires are junk.Starts and runs but has I'm guessing a bad piston.I drove it home 15 miles,but there is alot of blowby and unburnt diesel coming out of the stack.As nice as the rest of the truck is,it's worthy of fixing or replacing the engine.Asking $6000 OBO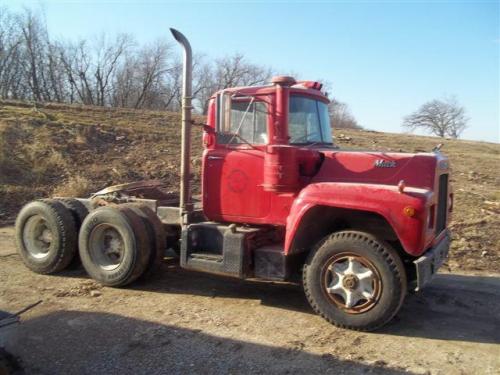 3rd is a '81 R686ST,ENDT676 Maxidyne,283 hp.,2 stick six speed,power steering,4:17 Mack rears on Camelback,tires are junk,cab is rusted beyond repair,no doors,hood is decent,has repairable crack,runs and actually drives good,but not safe for road as is.Has budd front wheels,spoke rear.Also has alum. fuel tanks.I was going to recab it and even bought a replacement cab,but unfortunately it was damaged recently by the scrapper I had hauling off a few offbreeds.I will include it with this truck if wanted,it got hit in the left windshield post,damaging it,the cowl and left door.Asking $3000 OBO.Please note,this is an old pic,the doors ,visor and alum.front wheels are no longer on the truck.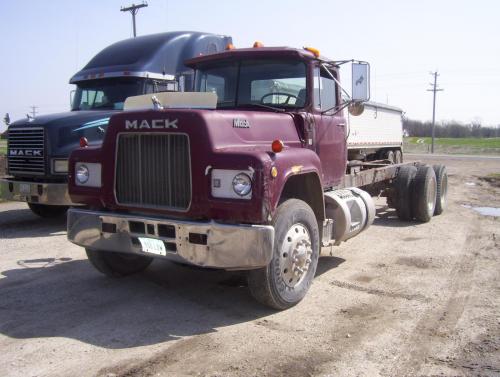 4th is a '68 R685ST,ENDT675 Maxidyne,237 hp,5 speed,4:17 Mack rears on Camelback,This one as the '81 above was a fertilizer truck, cab is almost gone.I bought it several years ago to save from the scrapper,it did run good,I drove it home,but I haven't had it started for along time.I used the original hood,but there's a later model decent hood the comes with it.$1500 OBO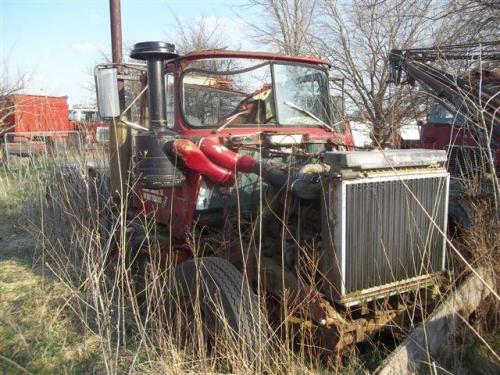 Don't be afraid to make me offers.All trucks have titles.
Relisting due to deadbeat tirekicker backing out on deal.