Welcome to BigMackTrucks.com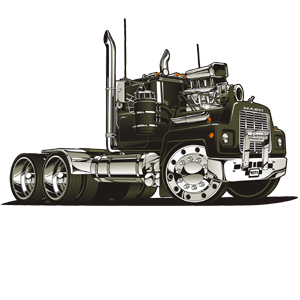 Welcome to BigMackTrucks.com, the best resource on the Internet for Antique, Classic and Modern Mack Trucks!
Please login or register to take advantage of everything BMT has to offer. Memberships are Free and offer many benefits:
Start new topics and reply to others
Subscribe to topics and forums to get automatic updates
Showcase your trucks in our Garage
Photo Gallery, Member Blogs and much more...
Add events to our community calendar
Create your own profile and make new friends
Customize your experience!
Mack Dealer and Corporate personnel can contact the ADMIN after registration for access to the Dealer Forums.
If you are having trouble logging in or haven't received your validation email, you can post as a guest in the Guest Forum.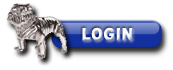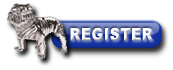 Recent Status Updates
I really need to find an operations and service manual. Got a few things to fix.
anybody coming to bangor for the MAsonic Motorama on October 11th? call or text me if you have any questions or need any info. @484-239-5294.
this is great!
I'm picking up a b71 this week, can someone tell me the best way to tie it downto the trailer
Have an 01 Mack with an E7, was overheating, changed the thermostat and the fan switch. Now it is still overheating and the fan switch still never kicks on but leaks air as soon as the truck is shut off, air is leaking from the fan. What should I look for?
Google Ads
297,798

Total Posts

15,885

Total Members

fireman53

Newest Member

550

Most Online
75 users are online (in the past 15 minutes)
8 members, 66 guests, 1 anonymous users (See full list)
Google, Bing, Yahoo, m_woomer, The Fireman, alex g, sbrem, other dog, GearUpJammer, bulldogbilly, farmer52
Members Online Today: 189 [Expand] [Collapse]
Most members ever online in one day was 381, last accomplished on 03 Mar 2014.

The following members have visited today:
1951 Mack LJ, 1957B61Vt, 1965, 1MACK1, 39 Baby Mack, 4020dt, 41chevy, 57 bcr, 66dc75, 66rmack, 75T, 761 Brock, 85snowdog, 85superdog, abmac, aem, airlifter3901, airstart, alex g, AmadoZP, antiquetrucknut, appledog, augsterformula, AZB755V8, b61mack, Back In Black Pulling, Baxter, bbigrig, benfompa, BER3082, BGarofalo, Bigdogtrucker, biggav69, BIGGERMIKE, BigRWfan, billyjay, Bird Dogg Mack, blackdog2, BOB DINGSDALE, bobbo57, brad_kelly, Brian Blaylock, Buckyfiretrucks, builder, bulldogbilly, bullhusk, C609T, cbooker, chief doug, ChrisBlevins, Coenut, Curtga, Damicoexcavating, daveigou, david wild, DCR, dds92780, dean, Dieseldriver65, Dirtymilkman, dmurree, dockmen027, DodgeMan, dogg rescue, doubleR, ed corbin, eddeere, ekennedy21, Erick O, farmer52, farrier, felicello122, fifth wheel, fireman53, flstf93, Fly950, Frenchy Mack, fullfuel01, fxfymn, Gall, gearhead204, GearUpJammer, genco, GOOG, gotmulch, greenv8mack, Greg Stapleton, hatcity, Haybag, Herby Maney, High Binder, hurstscrambler, IH Farms 2, irvinserrano.is, jakebrake86, Jarhead Enterprises, Jason O, jbfwilson, Jen, jessecam, JMURPHY, Jnicol6600, Job41, John T Conover, j_martell, Kansas farmer, KDAE, KJM, kmeitz, kscarbel2, ksrolloff, kysuperdog, leversole, ligo, Lmackattack, Loadstar, mack mhe9, Mack1931, mack86, mackdaddy, mackey58, MackMack613, MACKS, Macktech689, mactrucknut, Maddog13407, Marcel67, massey44nut, MHfred, Mike Blais, mike69mackman, milton350, Monaro, mrgumby, mrsmackpaul, m_woomer, navypoppop, Newfie, NoClueJoe66, other dog, Patdbossct, pump man, PZ 1, r686st, ranchhopper, Ray V, RealDiehl, Red Horse, RedBullDog, Redo1918, RMODELJUNKY, RoadwayR, Rockwell, Roger Wilkison, RowdyRebel, RRJ, rustydog, sas454, sbalestrieri4, sbrem, Snowplow77, speweik, Superdog, superdog405, Swishy, TeamsterGrrrl, terry, The Fireman, theakerstwo, ThomasL, thomastractorsvc, Tice500, Timmyb, Timothy Maikshilo, tjc transport, tony d grotherr, Tony Trout, TorresTransport, TRFD1933, Tuff B stuff, umodelnut, UnderDawg, Underdog, VALS327, Vladislav, Whiskymack, wiserfrombud, WorkingProgress, ws721